Yubico key. Industry's #1 Security Key
MFA and passwordless authentication.
All-in-one configurable security key
Easier and safer than authenticator apps
Works with hundreds of services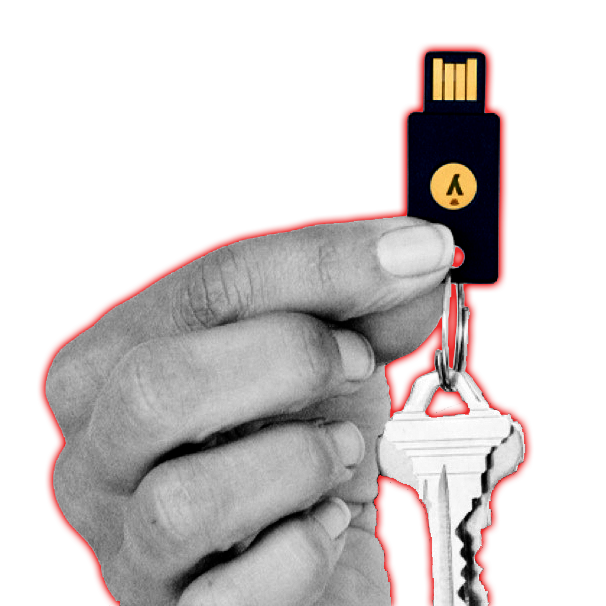 1 YubiKey for many applications. Works instantly with hundreds of services.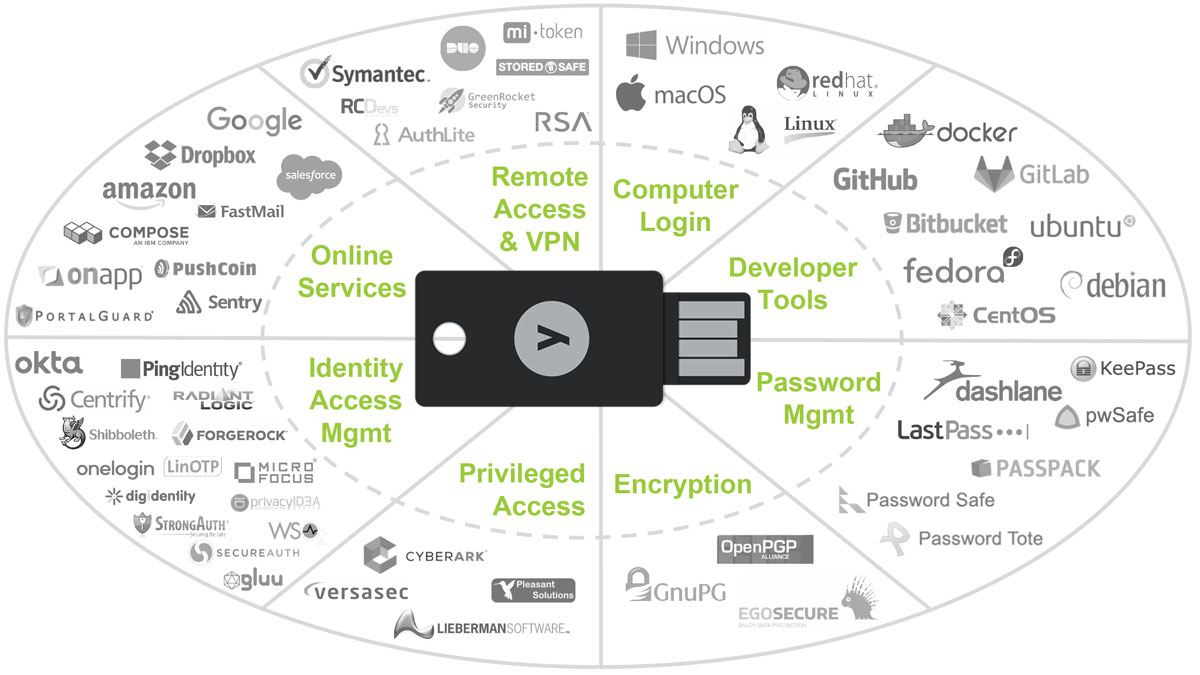 How the Yubico key works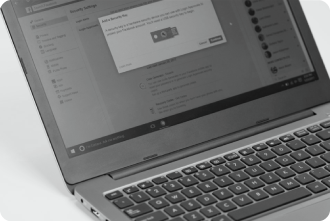 Register your Yubico key
To use the YubiKey, go to the Security Settings of a supported service and select two-factor authentication.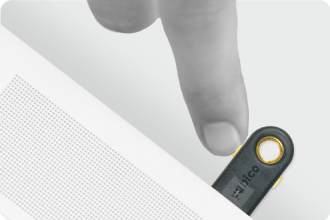 Insert Yubico key & tap
On a computer, insert the YubiKey into a USB-port and touch the YubiKey to verify you are human and not a remote hacker.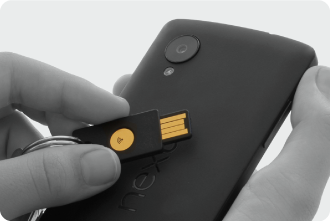 Tap on phone
For NFC-enabled Android phones, just tap a YubiKey NEO against the phone to complete authentication.
Your questions, our answers
DIDN'T FIND THE YUBICO KEY YOU'RE LOOKING FOR?
No problem. Send us a ticket with your questions and we'll get back to you with a quote.