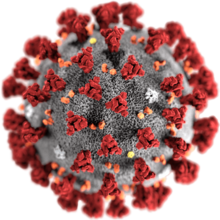 Due to the safety and health concerns for the well-being of employees and their families, SNET gives the sollution with the Get Remotely Working services.
Helping companies add Remotely Working in their infrastructure, is a service we provide many years ago, with benefits like the following:
Work-life balance is one benefit that often comes to mind first when thinking about remote work. Many remote jobs also come with flexible schedules, which means that workers can start and end their day as they choose, as long as their work is completed. This control over your work schedule can be invaluable when it comes to attending to the needs of your personal life.
Picking up the kids from school, attending doctor's appointments, running to the store in the middle of the day, attending a fitness class in the morning, or even being home for the plumber can all be done a little more easily when you work from home. This melding of your work life with your personal life can be instrumental in achieving some balance.
The average one-way commuting time in the U.S. is 26.1 minutes. That's nearly an hour each day spent getting to and from work. And according to Auto Insurance Center, motorists spend about 42 hours stuck in traffic each year. Remote work eliminates or lessens a commute, depending on how many days per week is spent telecommuting. If you work remotely just part-time, you'll gain back 11 days each year that would have been spent commuting, according to the "State of Telecommuting in the U.S. Employee Workforce" report.
This time savings can allow a remote worker to get extra sleep in the morning, spend more time with family, get in a workout, eat a healthy breakfast, or simply start work earlier. Getting that hour each day back, along with avoiding the stress that typically comes with traffic, can truly start your day off on a better note.
According to Global Workplace Analytics, people who work from home half time can save between $2,000 to $6,500 a year. Gas, car maintenance, parking fees, a professional wardrobe, lunches bought out, and child care can all be reduced or eliminated from your spending entirely. These savings add up and put more money back into your pocket.
Positive Environmental Impact
The existing telecommuting population (3.9 million employees) reduces greenhouse gas emissions by the equivalent of taking over 600,000 cars off the road for a year, according to the "State of Telecommuting in the U.S. Employee Workforce" report. A whole 7.8 billion vehicle miles are not traveled each year from those who work at least part-time from home; 3 million tons of greenhouse gases (GHG) are avoided; and oil savings reaches $980 million.
Remote workers can also opt to use less paper and control their air conditioning, heating, and lighting for more environmental impact.
Being able to create a comfortable home office is a great benefit of remote work. Whether you simply want a more ergonomic chair, or you have health issues that lead to needing specialized office equipment, you have the ability to make your home office what you want. In a home office, you can paint the walls in calming colors; take it to the next level with massagers, foot rests, and air purifiers; or deck it out with smart devices to make working easy and seamless.
FlexJobs' annual survey found that 66% of professionals think they would be more productive working remotely than in a traditional office, with 52% saying they go to their home or home office when they really need to buckle down and get work done. Working from home typically leads to less distractions, less office politics, a quieter noise level, less or more efficient meetings, the ability to dress more casually and comfortably, and, as mentioned above, a more personalized office environment.
Add in the lack of a commute, and remote workers typically have more time and less distractions, which leads to increased productivity.
Remote, flexible workers tend to be happier and more loyal employees. Working from home has been shown to lower stress, improve personal relationships, and provide time for hobbies and interests. Coworker and manager relationships can be more positive as well without the distractions and politics that come along with an in-office job. Global Workplace Analytics reports that 72% of employers say remote work has a high impact on employee retention—plainly put, employees are sticking with their employer when they have remote work options.
Working from home can lead to better health in a variety of ways: more time for physical activity, the ability to eat healthier, the ability to recover from illness or surgery at home, less exposure to illnesses (cold, flu, etc.), ease of caring for a health issue or disability, and the option to create a comfortable and ergonomic workspace.
Working remotely can give employees the time and environment needed to make healthy choices.
That's why, we can ensure the business continuity and the high quality of our services.
SNET gives you all the necessary tools, so that all your employees, have the ability for Remotely Working, just from everywhere.
By just using their laptop or pc, they keep on working from any location, securely, fast and easily. Even your Call Center calls are distributed to all the appropriate employees, the same way it used to work while on business premises.
Remote Access …Checked!
Remote Phone Calls …Checked!
All connections Fully secured …Checked!
Company Fully operational …Checked!
Personnel, Healthy …Checked!